Track Systems
VTS - Versatile Track System®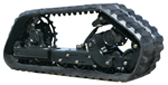 Now you can have the best of both worlds: tires and tracks! Our VTS-Versatile Track System® allows you to operate your skid-steer with tires or as a full rubber track undercarriage system with suspension, depending on your application.
F-Series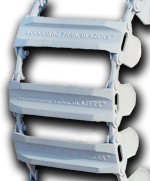 Loegering's F-Series is designed for the widest range of traction applications. This series provides the most pad-to-ground contact for maximum flotation while decreasing rutting and ground compaction.
Z-Series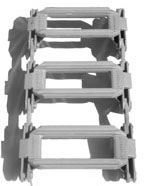 Loegering Z-Series tracks are designed to capitalize on the added traction which skid-steer operator's need. The Z-Series has aggressive traction and excellent side-hill stability in the widest range of applications.